Tankless Water Heater Installation and Repair
$45 off any completed plumbing service*. Same-day appointments available.
Tankless Water Heater Services in St. Charles, O'Fallon & St. Louis
Let Precision Plumbing Solutions offer the information you need on St. Louis, MO, tankless heater installers. We have flexible appointment times and fast service, and we provide installation, repair, and maintenance for any water heater. Our experienced plumbers can visit your home, analyze the performance of your standard water heater, and offer a free estimate.
Our friendly staff is ready and able to explain the benefits of a tankless water heater, which includes:
Producing hot water on demand

Reducing the cost of standby energy loss

Doubling the appliance life of a standard water heater

Possible tax rebate benefits
Hundreds of 5-Star Reviews Can't Be Wrong
If you're in need of a new water heating system, our plumbers can explain how to convert your home to this system and perform a quality install. We also recommend yearly service on your heater to flush the system and maintain its longevity.
Precision Plumbing Solutions is a premier choice for qualified St. Louis, MO, tankless heater installers. We have the industry experience and excellent customer service to deliver on your service request.
We have the solutions to all of your plumbing needs.
Precision Plumbers are all licensed and insured. In addition, we bring over 70 years of experience to every job. We can handle your plumbing needs quickly and efficiently and assure your complete satisfaction. Plus, at Precision Plumbers, we pledge to stand by our initial price quotes; we'll never tack on hidden fees or expenses.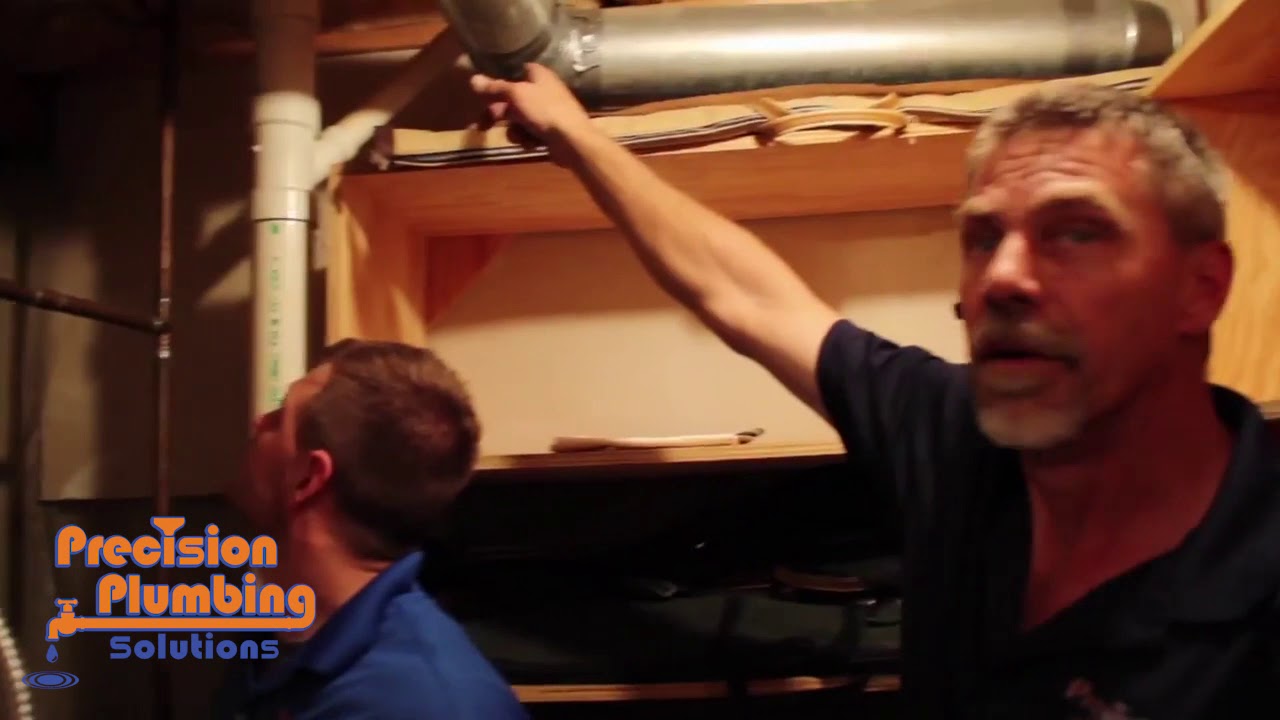 What our customers say about us
Rob installed my tankless water heater, repaired a bursted line, and installed a gas line to my backyard patio. He's super professional, highly competent, and just a really nice guy. I'd highly recommend their services if you need plumbing services.

Cody was an absolute delight! He's such a hard worker and demonstrates vast plumbing knowledge and expertise. I will never again have to worry about where to call for an excellent plumber! From now on it's going to be Cody with Precision Plumbing Solutions!

Josh arrived on schedule and quickly went about doing this...He explained the process of locating the pipe and marked it with tape instead of using a spray can of paint on the basement floor...I would recommend Precision Plumbing to friends and family.

Had a great experience in an unfortunate situation. Had a main line shutoff valve that broke and Precision Plumbing was able to respond to the call promptly and made the repair quickly...Thank you Dan for a job well done!

We have used Precision Plumbing before and every time the experience is great! I would highly recommend them for any plumbing needs!

I was very pleased with our overall experience with Precision Plumbing Solutions. We were able to get a service appointment very quickly when our laundry room plumbing valves needed replaced.

Not only did Cody save the day...his professional and pleasant demeanor made a very stressful situation easier to deal with. I never thought I would be excited to do dishes but when you can't...and can again...it's pretty darned exciting :)

Dan B. Was awesome! He came in and very quickly fixed the issues I had...Very professional and friendly. It was truly a pleasure to have him work at my home. I will definitely call Precision Plumbing Solutions and requesting Dan in the future!

Dan was prompt and very nice. Completed the repairs and gave me some tips to keep the pipes up since I have a long hair and dog hair issue. :-) would definitely use them again.

Pete was very professional and easy to work with. Work was done by two great guys and they went out of their way to do a great job, and minimize property damage when digging up and fixing water line leak. Great company I highly recommend them.

Dan replaced a toilet with an ADA and did the job in a very professional manner, checking his work along the way to make sure the installation was perfect; he left the area clean...Would definitely recommend Dan from Precision Plumbing Solutions.

I called mid morning about a leaking shower head and they sent Dan out by 2 later the same day. Not only was Dan very professional he was very personable. I'm am very pleased and grateful that someone other than me fixed the problem.

Everyone from the office to both plumbers at Precision Plumbing were friendly and efficient. We received quick responses and appointments. When the first call didnt fix the issue they were great about coming back out and resolving it! Highly recommend them!

Dan was on time and explained everything he was doing. I'll definitely use them again

Dan B. was very courteous and helpful. He thoroughly explained what he was going to do to fix my problems and what it would cost. I am completely satisfied with the work that Dan did for me.